Skills for Modern Life
Specialized Therapy for Pre-natal & postpartum mental health, anxiety and relational issues.Workshops and E-courses on motherhood and parenting skills.
Why Counseling?
Get E-Courses Newsletter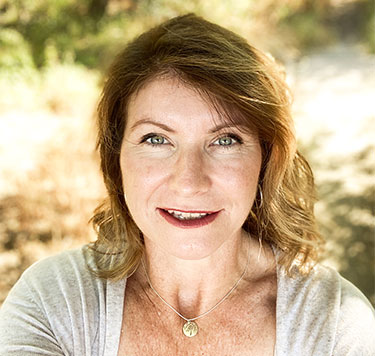 Danielle M. Castillo lmft
MFC #47114
About Danielle
I am a Licensed Marriage and Family Therapist and have been in Private Practice for over 10 years. I understand firsthand how challenging life can be. As a child I grew up on two different continents and attended six different K – 12 schools. I am the oldest child in my family and a first-generation college student. I came to San Diego for graduate school and never left, having finally found a place to settle as an adult. I am now the proud mama of two boys and our family loves outdoor adventuring.
My Professional Background
Prior to starting Modern Counseling San Diego in 2010,  I worked  in college, social service, and government/military settings focusing on prevention, education, and behavioral health services. Earlier in my career, I worked as an educator in community and museum settings to create collaborative art exhibitions examining a broad range of developmental, health and social issues. I have provided consultation locally and state-wide for organizations such as the California Mental Health Authority and the AjA Project. 
My professional and life experiences are the reason that I am so passionate about my work.
Education
University of California, Irvine  B. A. Social Science and B.A. Studio Art, Cum Laude
University of California, San Diego   M.F.A. Visual Art
San Diego State University, M.S. Counseling with an emphasis in multicultural counseling through the Community Based Block Program, COAMFTE national accreditation
Additional Training
Mindfulness-integrated Cognitive Behavior Therapy, MiCBT Institute, September 2021
Star Behavioral Health Provider Training (SBHP California), Tier 3 Specialized training to meet the behavioral health needs of  service members, veterans and their families. 2020 SBHP is a collaboration between the Center for Deployment Psychology, Purdue University and UCLA Health.
Reproductive Loss, March 2020
Perinatal Mood and Anxiety Disorders, Postpartum Support International , June 2016
Emotionally Focused Therapy Externship, Alliant University, January 2012
Prescription Drug Abuse Among College Students, August 2010
Campus Community Emergency Response Training, San Diego Community College District/FEMA, July 2010
Conflict Resolution Exchange Training, National Conflict Resolution Center, April 2010
Positive Discipline Educator Training, February 2010
Treatment of Problem Gamblers & their Families, State of California/UCLA, Annual Trainings 2010-20
Motivational Interviewing, UCSD Summer Clinical Institute in Addiction Studies, August 2008
Cognitive Behavioral Treatment, December 2007
Teaching Experience
University of San Diego, Lecturer, Liberal Studies, 2000 – 2020
San Diego Community College District, Part-time Faculty, Mental Health Counseling Center 2006 – 2012
University of California San Diego, Lecturer, Photography, 2000 – 2006
Committees and Service
CAMFT Scholarship Committee Member, 2019-2022
Postpartum Health Alliance, Warm Line Volunteer, 2017
Student Mental Health Initiatives Review Panelist, California Mental Health Services Authority (CalMHSA), May 2011
Second Step Facilitator, San Diego Cooperative Charter School, San Diego Unified School District, Sept. 2009 –June 2010
Mental Health Consultant for Interdisciplinary Curriculum Development, The AjA Project, April – Nov. 2008
Children's Center Outdoor Environment Committee, San Diego State University,
Co-wrote a successful President's Leadership grant to generate architectural plans for environmentally sustainable play yards fostering social and emotional child development at a Reggio Emilia pre-school. January 2007 – August 2009
Tent Leader, Stand Down, Department of Veterans Affairs, San Diego, July 2006, 2007, 2008
Selected Public Projects
Who Can I Run To?
Created a traveling visual arts installation with and for a teen audience, addressing domestic violence issues. Part of Through the Eyes of Children, a collaboration between the Center for Community Solutions, the YMCA of San Diego County, the San Diego Children's Museum, and the County Department of Health Services. Exhibit traveled to over 20 sites/events in San Diego County including Hilltop Middle School and the Scripps – Well Being Fair.
Ask Me If I Care
Designed and created an interactive, 2,000 sq. ft. visual exhibit in collaboration with UCSD Pediatrics and high school students exploring developmental, mental and physical health and social issues affecting teens. Main Gallery, Children's Museum/Museo de los Niños, San Diego, CA.
Selected Panels, Papers and Peer Reviewed Articles
Co-author, It's All in the Game: Designing and Playing Board Games to Foster Communication and Social Skills, Young Children: Supporting Children's Communication (Journal), Vol 66 No2, March 2011
Poster board Session, Community Arts Practices as Therapeutic intervention for Youth, American Association for Marriage and Family Therapy (AAMFT) Annual Conference, Austin, TX, October 2006
Presenter, Community Arts Practices as Therapeutic intervention, Mental Health Association (now Mental Health America) Meeting of the Minds Conference, San Diego, CA, October 2006
Panelist, Professional Development in Literacy Instruction from Two Partnerships Designed to Support Teacher Learning and Student Achievement, National Reading Conference (NRC), San Antonio, TX, December 2004